Another app that I love and use all the time is Evernote.
Evernote is a cloud based app that let's you keep notes and much more synchronized across nearly ALL your devices.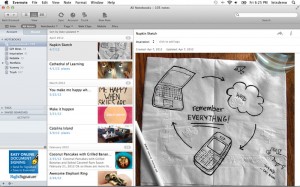 Some of the features of Evernote:
Enables you to take text notes
Enables you to format your notes
Captures pictures
Captures copies of web pages
Screen capture
Save your ideas, things you like, things you hear, and things you see
Keep all your notes organized in notebooks
Keep all the notes accessible from your computer, phone and mobile device (iPhone, iPad, Android, Apple Mac, Windows PC)
Best of all, it's

FREE
Evernote is useful for work, school, personal.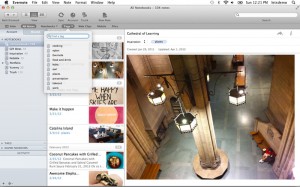 To get occasion tips and notifications of upcoming classes, sign up here:

UPCOMING CLASSES

Introduction to iPhone & iPad
Next 2 classes are Oct 25, 2017, and Jan 31, 2018 @ The Santa Rosa Finley Community Center
Registration not yet open for Oct & Jan - Please check back soon

+++++++++++++++++++++++++
Introduction to Android
Next 2 classes are Oct 26, 2017, and Feb 1, 2018 @ The Santa Rosa Finley Community Center
Registration not yet open for Oct & Jan - Please check back soon

++++++++++++++++++++++++++

Using Your iPhone & iPad for Beginners (thru SRJC Community Ed.)
Class starts October 4, 2017 @ Santa Rosa Junior College (Learn More)

----------------------------------------------------------
Using Your Android for Beginners (thru SRJC Community Ed.)
Class starts November 1, 2017 @ Santa Rosa Junior College (Learn More)

(Additional classes coming soon)

TESTIMONIALS

&nbsp

&nbsp